If you are experienced in taking care of your yard, you probably already know the essentials of landscaping and how to keep your garden looking its best. However, new developments and style changes bring new landscaping options every year. Although spring has only just begun, there are already some emerging trends this year that you should be aware of.
Let's take a closer look at some of these trends to ensure that your yard is up-to-date for the summer season.
Environmental Sustainability
With increasing awareness of climate change and the movement towards sustainability in many aspects of our lives, it is not surprising that sustainable landscaping is becoming increasingly popular in 2019. Incorporating ecologically-minded components to your landscape can be straightforward and cost-effective. In fact, many of these options will likely save you money down the road.
Fundamentally, sustainable landscaping attempts to offset any negative impact that your landscaping has on the environment. Any methods which can make your landscaping practices more harmonious with the natural world can be considered sustainable.
For example, consider the water flow throughout your property and design your landscape in harmony with it. Keep the whole ecosystem in mind by attracting bees with a variety of colorful flowers and plants. If you have not started composting, now is a good time to reap the benefits of doing this yourself. Compost is a great method to reuse your food and yard waste to create a highly nutritious fertilizer.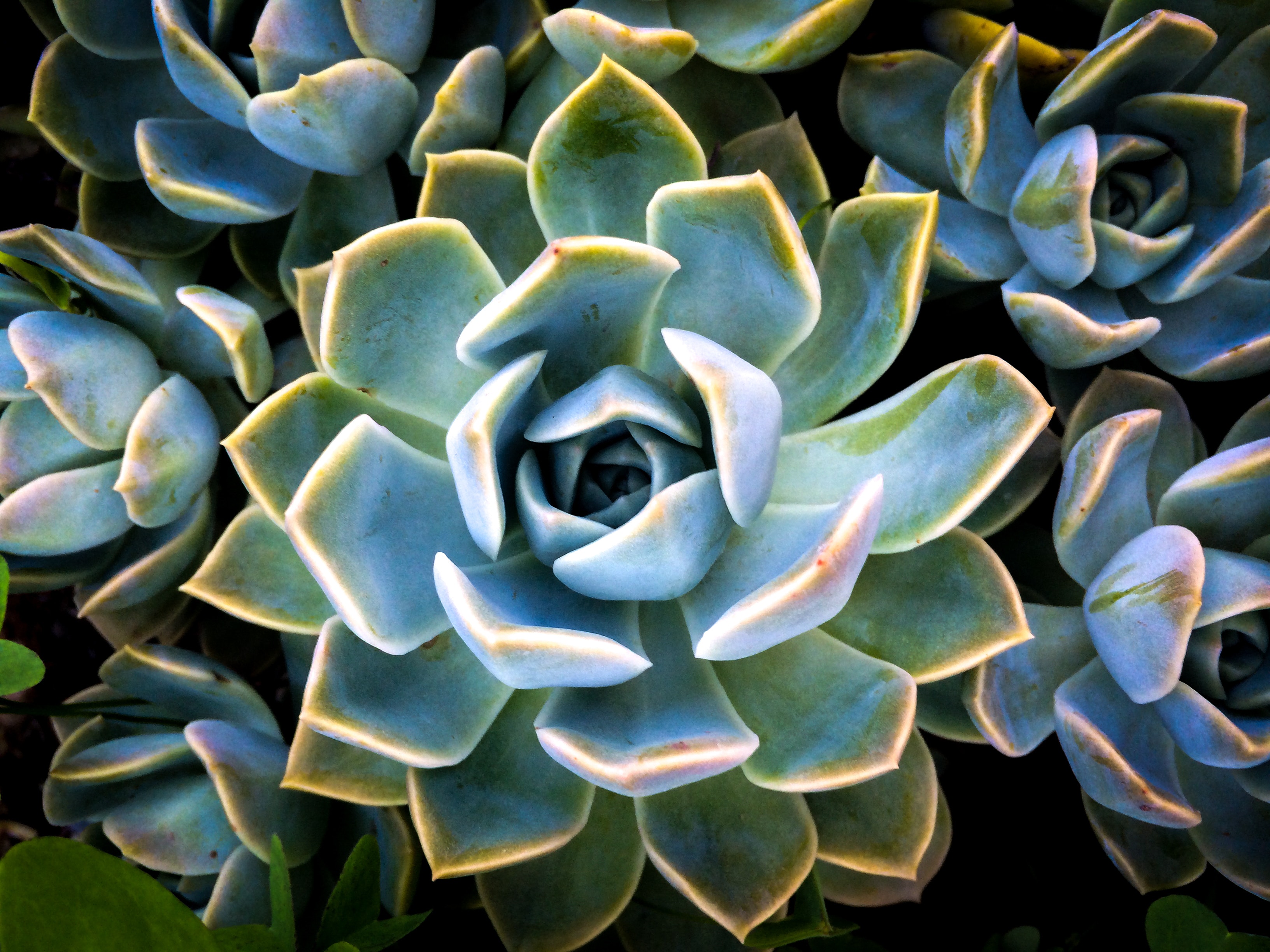 Keep It Simple
While elaborate designs and specialized plants can look fantastic, this year the trend is moving in the opposite direction. Low maintenance landscapes are increasingly popular as people are discovering that more can be done with less.
To simplify your landscape and reduce the amount of maintenance time, start by choosing plants that require less water. Some plants look amazing but require a great deal of water and care to maintain. If your household operates under a busy schedule, we recommend planting perennials flowers and other low-maintenance plants to avoid the need to buy and replant flowers each spring.
Metal Art Pieces
If you have the budget for it, installing some art pieces that fit in well with the overall aesthetic of your yard can add a focal point that adds a much needed flair to your landscaping. This year, the trend has moved towards metallic materials for these pieces. If your talents lie more in planting that decoration, feel free to consult with professionals who can give you an objective opinion as to whether a piece will work in your space.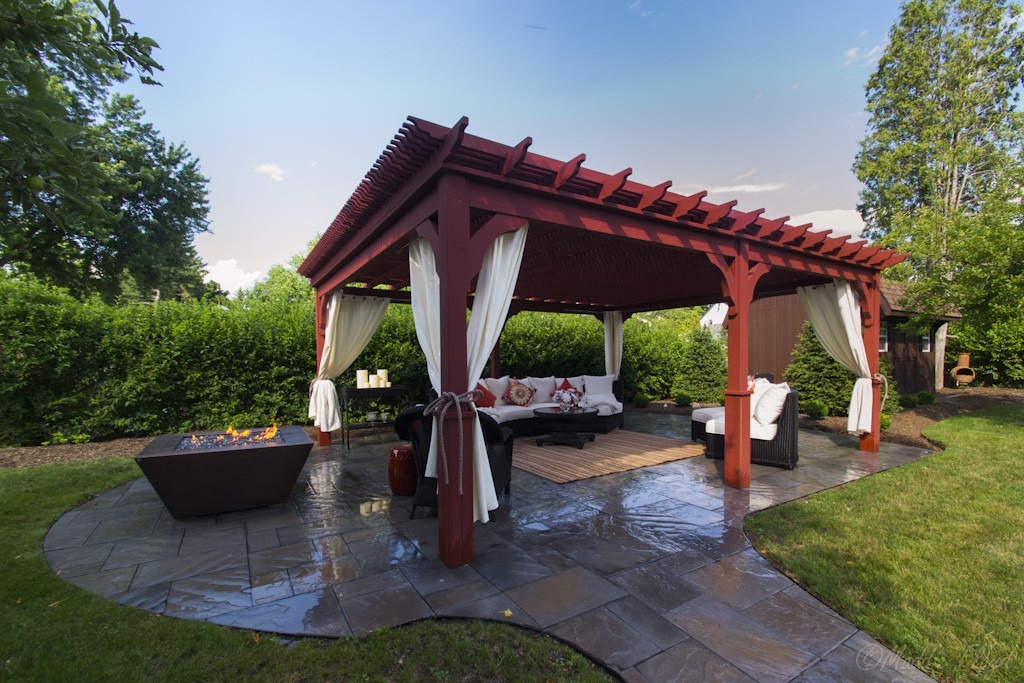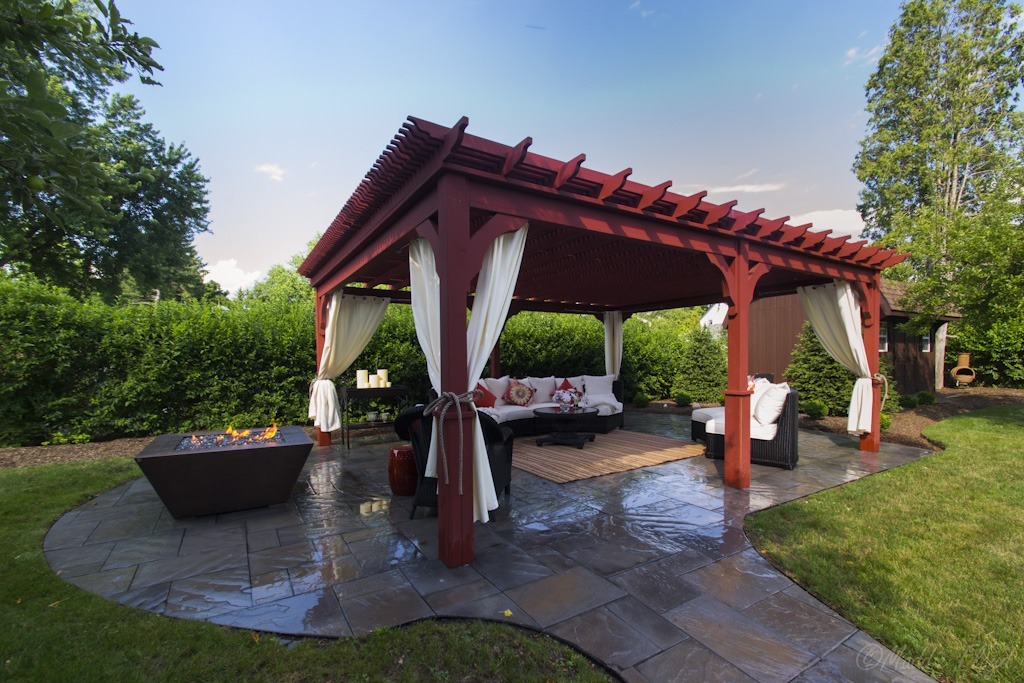 Pergolas
Pergolas are outdoor structures, usually made of wood, that are used for shade and relaxing in your yard. This year, pergolas seem to be coming back into style in a big way with a variety of features. Some people opt for a quiet space with heaters and lounge chairs, while others have in entertaining in mind, and choose to include kitchens and sound systems.
Adding an outdoor fire pit and some stylish outdoor lighting can make your yard ready for a summer of backyard entertainment.
Have A Beautiful Garden For 2019
Keep your landscape looking fresh and up-to-date by keeping some of these trends in mind for 2019. You can easily incorporate some new thinking into your landscape while keeping it unique and individualized. Get in touch with Fox Hollow Landscape and Design for some inspiration from the professionals. With our years of experience in the landscaping industry, you can be sure that you will get both advice and service that you can truly rely on.