Landscape Designing Contractor in Northern New Jersey
Fox Hollow's highly educated staff of workers and managers provide a truly unique and pleasant experience. Through superior workmanship and unparalleled customer service, Fox Hollow turns backyards into elegant outdoor living spaces. With over 30 years of experience Fox Hollow has the ability to handle large or small scale projects. We use our expertise to benefit the consumer with suggestions and techniques for the smallest of projects.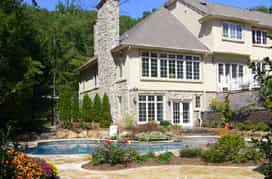 A coordinated, functional, and beautiful landscape is an asset which makes your property look great and also maximizes the usability and increases property value.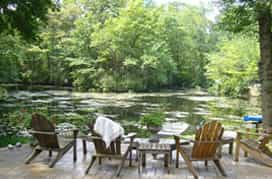 Vacation starts now! Let us create a vacation steps away from your backdoor. Whether you're looking for lush plantings or an entertaining oasis our design team can plan it.

Have you ever dreamed of walking out your door into a world class golf resort? We offer you that opportunity through the integration of your own personal golf facility.