Thatch is a normal part of any lawn. It's made up of little pieces of live and dead grass, roots, and pieces of stems and other debris that collects just above the soil. Thatch isn't inherently bad, but if it gets too thick, it can cause big troubles for your lawn. Here's what you need to know about dethatching lawns.
When to Dethatch
Dethatching is best performed when the grass is growing well and the soil's moist. Cool-weather grasses should be dethatched in early spring or early fall, while warm-weather grasses should be dethatched in the late spring and early summer months.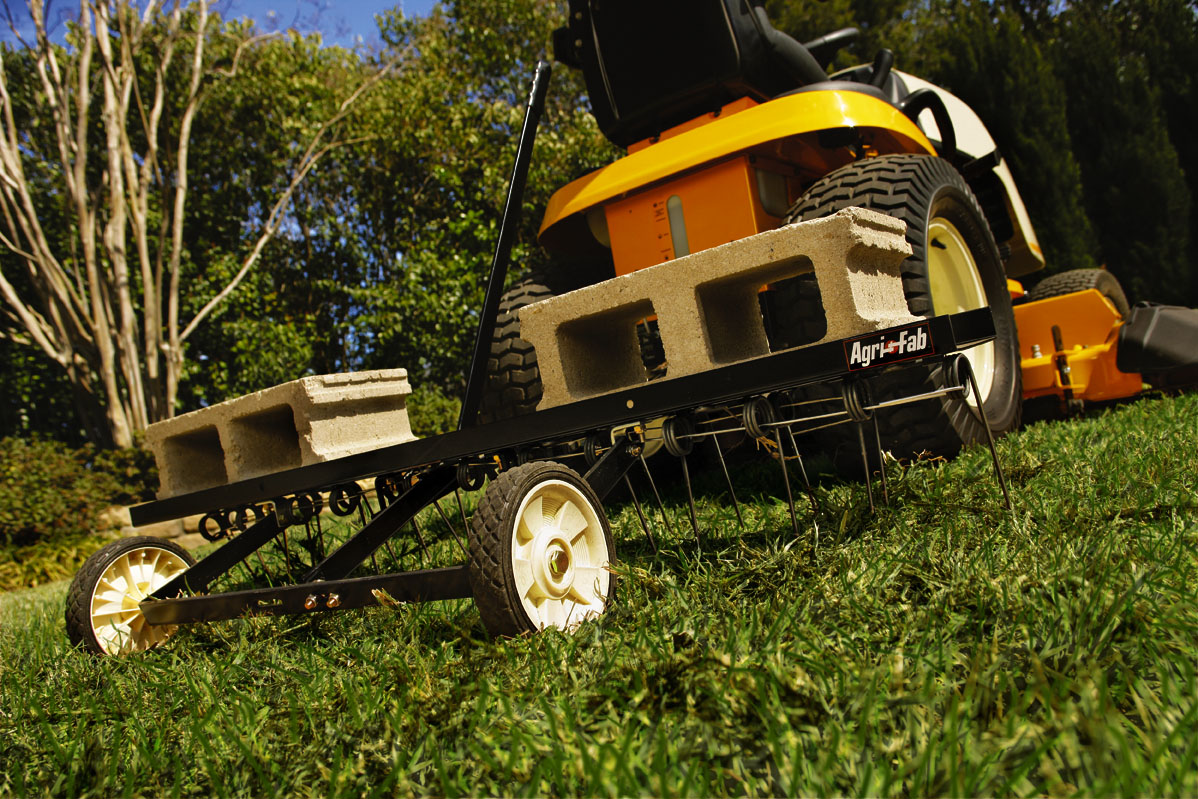 Step-by-Step Dethatching
With smaller lawns, you can dethatch with a tool called a dethatching rake. Larger lawns might require the rental of a tool called a "vertical cutter" to get the job done. Regardless of your lawn's size, you'll need to:
Mow the lawn so that it's half as tall as it normally is after mowing. Ensure that any shallow water or utility lines are clearly marked and easy to avoid.

If using a dethatching rake, dig the tines lightly into the soil and pull slightly upward. You should be able to feel (and see) the thatch as it releases from the soil.

If using a vertical cutter, ensure that it's properly adjusted for your lawn; the rental agency should be able to set up the tool and provide instructions on how to use it properly.

After this process, your lawn will look unkempt or shaggy. Finish dethatching by raking the loosened thatch up and removing it from your lawn.
Dethatching lawns can leave bare spots, so your lawn might need to be patched with fresh grass seed. Your lawn may also have a hard time recovering if you don't apply a fertilizer after (not before!) dethatching it. It may also require more frequent watering until it's recovered.
To Dethatch or Not to Dethatch
A proper amount of thatch (½" or less) gives soil much-needed insulation against harsh temperatures and helps trap moisture in the soil. The problems begin when the thatch gets too thick. Even just ¾" of thatch can interfere with moisture, oxygen, and nutrient absorption in your lawn. Fortunately, you can take action to remedy the situation, either by doing it yourself or, if you're in New Jersey our experienced crew at Fox Hollow Landscaping & Design will take care of it for you.